---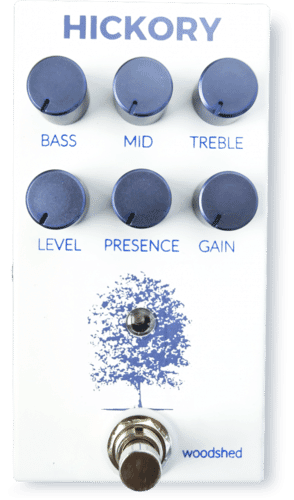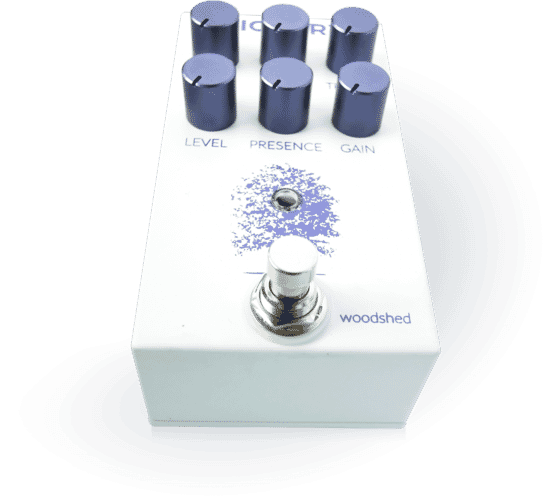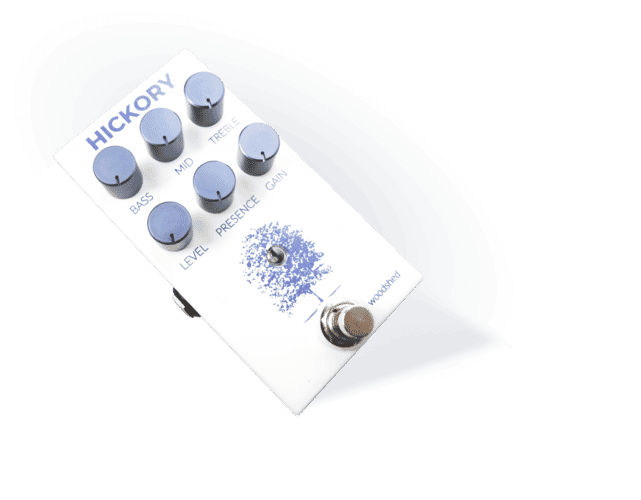 HICKORY
$297.00
Transform your tone with the highest gain pedal in our lineup!
You'll get modern, high-gain, dynamic, and punchy tube-like distortion inspired by the legendary Mesa/BOOGIE Dual Rectifier.
Hickory offers a full range EQ, and the renowned Presence control to get your guitar to cut through the mix with fat, crunchy dynamics that will leave your ears fully satisfied and make you ready to nail those sick breakdowns.
Sounds great with single coils or humbuckers into a clean tube or solid-state amp.
Available 12/31/17
FREE SHIPPING TO THE U.S.A. + 30-DAY REFUND
PURE SIGNAL. PURE TONE.
All of our models are 100% analog circuit design with true-bypass switching capabilities, preserving 100% of your original tone while playing nicely with other pedals.
FREE SHIPPING TO THE U.S.A.
We deliver your pedals to you for free, anywhere in the United States. If for some reason your pedal isn't what you expect, you can exchange or refund any time within 30-days of purchase.
BUILT TO LAST A LIFETIME
Your pedal should sound great for decades and be built for the road. Our heavy duty enclosures with a durable finish and our audiophile-grade components ensure that your pedal will last a lifetime.
SAVE MONEY, TIME, AND SPACE
Nothing can break the bank – and your playing space – quicker than buying all your favorite tube amplifiers. And decent amp modeling units are still costly and require an overwhelming learning curve. Our solution is simple and keeps your setup hassle free.
---
TECHNOLOGY THAT WORKS
Getting the tones from your favorite tube amp should be possible in a pedal. Our triode replacement technology and tone-matching capabilities ensures just that. Watch the video to hear for yourself.
RUGGED CONSTRUCTION.
STUNNING DESIGN.
From our 100% custom milled enclosures with a smooth, satin white finish to our brilliant, 100% custom colored anodized aluminum knobs, you get something that stands out from the rest. We believe your pedal should be as beautiful as your guitar.
why woodshed?
---
We live for the moments when you say, "Man, this sounds amazing!". Our sole focus was to make Hickory a realistic, harmonically rich overdrive that inspires you to play. It was designed with the fullest intention of becoming your next workhorse.
---
LEARN MORE ABOUT WOODSHED
FREQUENTLY ASKED QUESTIONS